Shellman Bluff
[Fig. 13(3)] Shellman Bluff is a peaceful, picturesque fish camp village that retains the distinctive charm that once was common on the Georgia coast but has become harder to find. This is the real thing. Quaint, screened fishing cottages sit back among oaks festooned with Spanish moss. All the dirt roads of the quiet village seem to lead inevitably to the high bluff that overlooks the Broro and Julienton rivers. Winding along the edge of the high bluff is another sandy road that offers one of the best coastal views in Georgia. In the morning, the sun rises from behind Harris Neck, lighting the green marsh and dappling the tidal rivers. Birds roost in distant hammock islands, oblivious to the friendly conversation of anglers preparing to head out for another day of sport-fishing. Speed's Kitchen, a local restaurant, describes the area for out-of-towners on its menu: "SHELLMAN BLUFF. Not a place for Fast lane folks. Ain't got no red lights. No 4-lanes. We move slow here. Try it—good for your health."
Shellman Bluff and Sutherland Bluff, located on Broro Neck, were the locations of several large plantations. Shellman Bluff was the location of Shellman Plantation, operated by William Cooke until his death in 1861. South of Shellman Bluff is Sutherland Bluff, the scene of Revolutionary War shipbuilding activity and the antebellum Brailsford Plantation. Today, it is Sutherland Bluff Plantation, a community of homes that overlook the river and Sapelo Hammock Golf Club.
Today, Shellman and Sutherland Bluff have several excellent low-country seafood restaurants and is a great place to charter a boat for fishing, a nature outing, or a trip to Blackbeard Island National Wildlife Refuge.
Marinas at Shellman Bluff
Shellman Fish Camp, located in "Downtown Shellman Bluff" is a great place to pick up fishing supplies, use a boat lift, get advice on fishing conditions, arrange an inshore or offshore fishing trip, or plan an excursion to Blackbeard Island. Operated by the hospitable Iler family including Sands, Ron, Gary, and Dot. (912) 832-4331. Kips Fish Camp is a full-service marina as well, with hoist, bait and tackle, gas, charters, and camping. (912) 832-5162. Another option is Fisherman's Lodge, which has a full complement of marina services and supplies (but no lodging). (912) 832-4671.
Restaurants and Night Life at Shellman Bluff
Hunter's Café and The Mud Bar. Shellman Bluff. Locals and travelers enjoy the food and hospitality at Hunter's Café, operated by Bo and Byron Lewis. Located across from the marsh and boat docks on the Broro River, Hunter's serves up some delicious local seafood, including fish and shrimp dishes that are hard to beat anywhere on the coast. The mood and décor of the Café and Mud Bar are laid-back and rustic, where trophy fish, nautical charts, and photos of happy patrons fight for attention on the walls. The Mud Bar is a popular local nightspot featuring cold beers and mixed drinks and friendly locals who will regale you with the latest greatest fish tale. Its motto is "You're Never A Stick In The Mud At The Mud Bar." The restaurant is open Tuesday through Saturday for breakfast at 7 a.m., lunch from 11–2, and supper from 5 p.m. On Sundays, the restaurant is open from 7 a.m.–2 p.m. and closed for supper. The restaurant is closed on Mondays. The bar opens at 5 p.m. Inexpensive. (912) 832-5771.
Speed's Kitchen. Shellman Bluff. Located on Speed's Kitchen Road, this pineywoods coastal restaurant is a McIntosh County fixture, despite the temporary look of the place: a couple of doublewides and trailers hooked together to make a fried seafood shrine. Crab stew, shrimp cocktails, and oyster stew are your appetizer options, and then it's on to belt-loosening entrées such as the monster seafood platter (fish, shrimp, oysters, scallops, crab, and cup of crab stew). Or try other delicious local fare such as crab au gratin or the stuffed flounder, which is stuffed with crab. Credit cards not accepted. Open Thursday to Saturday 5–10 p.m. Sunday noon–9:30 p.m. Moderate. (912) 832-4763.
Blackbeard Island National Wildlife Refuge
[Fig. 13(4), Fig. 17(1)] While there is no absolute proof that Blackbeard the Pirate visited or buried gold on this lush barrier island, it has carried his name for hundreds of years. Many have searched in vain for gold on the island, where legend has it that he and other pirates hid their plunder. The real treasure found here is the near pristine condition of this beautiful 5,618-acre national wildlife refuge, a jewel in the coastal refuge system. Large parts of the island contain mixed stands of live oak, slash pine, cabbage palmetto, magnolia, and holly. Wildlife enthusiasts will appreciate the excellent bird-watching opportunities, as well as the remote, natural experience of hiking its 9 miles of lonely beach and 15 miles of wilderness trails.
Like Blackbeard almost 300 years ago, visitors must use a boat to reach the isolated island, located approximately 50 miles south of Savannah. Blackbeard, at 6.4 miles long and approximately 2 miles wide, is the Holocene, or younger cousin of the Sapelo Island complex (less than 5,000 years old), separated from its larger cousin by Blackbeard Creek and coastal marsh to the west. Across from the island's northern end are Sapelo Sound and St. Catherines Island, and across from its southern end are Cabretta Inlet, created by Blackbeard Creek, and Cabretta Island, a small part of Sapelo Island. Blackbeard Island is roughly the size of Jekyll Island, with 3,900 acres of heavily forested uplands, freshwater and brackish ponds, grass plains, and parallel dune ridges offering many opportunities for exploration of native flora and fauna.
Blackbeard's 7 miles of dazzling beach are literally carpeted with shells, and offer two textbook examples of beach ecology. At the northern end, one finds a boneyard beach, where tidal currents and shifting sands are killing, stripping, and burying a forest of live oaks. At the southern end is a classic case of a recurved spit, where pioneer plants hug onto older, parallel dune ridges while meanders of Blackbeard Creek cut the ridges from behind, revealing layers of sand and clay from older geologic periods. Making regular use of the shoreline during summer are hundreds of birds including oystercatchers, willets, and Wilson's plovers. Royal terns, black skimmers, and least terns are also seen on the island. In September, large concentrations of blackbellied plovers, dowitchers, and dunlin are found. In December, bird watchers can see loons and large rafts of scaup resting in the tidal creeks, sound, and ocean.
The broad, white beach is important nesting habitat between May and September for threatened loggerhead turtles, which nest in proportionately large numbers on the island. Blackbeard averages 163 nests a year, second only to Cumberland Island, which has almost twice the beach. In fact, the second highest number of sea turtles nests ever recorded occurred on Blackbeard, with 265 nests in 1994. (Little Cumberland Island had 278 in 1972.)
At the northern end of the island are three ponds, North, Marsh, and Flag, providing approximately 700 acres of freshwater/brackish habitat. The U.S. Fish and Wildlife Service created these impoundments to provide winter habitat for migrating waterfowl. In January, bird watchers will find peak numbers of gadwalls, canvasbacks, ring-necked ducks, widgeons, teal, and ruddy ducks. Wood duck nesting peaks in March. Blue-winged teal arrive in August.
The ponds are reached by a tributary of Blackbeard Creek, which is accessed at the north end of the island. A public dock at North Pond allows fishermen to tie up and use the ponds for fishing. (Access can also be gained by wading ashore at the north end, but beware of rapidly changing tides and weather if you anchor your boat. You may return to find it sitting on the beach or in water too deep to wade.) With fresh water come insects, so come prepared with bug repellant and something to cover up with during the worst insect months on the coast.
Flag Pond supports a large population of alligators that become evident in summer when they emerge from their holes to soak up the sun. The ponds serve as sanctuary for frogs and snakes and are an important water source for deer, raccoons, and other mammals, which leave abundant signs of their visits. Blackbeard Island deer are a special subspecies, Odocoileus virginianus nigribarbis. Historically, the island has a reputation for large populations of big rattlesnakes, and many early diaries record killing multiple numbers of them, such as this journal entry of James Keen written on December 17, 1817: "This Day killed several Snakes. Adam Much killed a large Rattlesnake with 12 Rattles, on opening found it had swallowed a full grown Rabit…" Today, all wildlife, including rattlesnakes, are protected on the island refuge by federal law.
The grassy plains or toar savannas of the northern end are popular hunting grounds for marsh hawks and other raptors. Bald eagles and peregrine falcons are occasionally observed.
In spring and fall, the wooded acres abound with migrating songbirds. Summer tanagers and painted buntings are most common in summer. In May, herons and egrets begin nesting at Blackbeard Island, which has rookeries that have supported more than 1,000 pairs of birds including ibis, anhingas, and wood storks. A checklist of bird species identified at the refuge is available by contacting the Savannah Coastal Refuges Office.
With more than twice the acreage of Tybee Island, the island has 20 miles of roads and paths available to hikers. From the refuge headquarters, a path called South Beach Trail leads to the center of Blackbeard's beach. At the dock, visitors can be dropped off and boats can be tied up temporarily for loading and unloading purposes.
The southern end of Blackbeard is popular with naturalists, fishermen, and beach lovers, who anchor off the western side and hike over a short path through two dune ridges to reach the beach on the eastern side. Sandspurs, Russian thistle, and sea oats are abundant. Nature lovers who cross the dunes in bare feet will regret it and perhaps find themselves cursing nature a little bit.
The dune ridges, like spines down the back, reveal the architecture of the island. The southern end is more dominated by pine forest. In 1975, 3,000 acres were set aside as a national wilderness, consisting of Blackbeard Creek tidal marsh to the west of the island and uplands south of the U.S. Fish and Wildlife Service headquarters.
Archery hunts are allowed periodically on Blackbeard Island by special permit. If hunters get a permit, they are treated not only to one of the peak archery hunts in Georgia, but also are allowed to camp on the island. Contact the Savannah Coastal Refuges Office for regulations.
Blackbeard has been the property of Indians, the French, and the Spanish. Before Oglethorpe arrived with his colonists in Savannah, pirates roamed the waters of the southern Atlantic and Caribbean, attacking Spanish and English ships and fleeing to hide in the tidal creeks and rivers of the Georgia coast. The most notorious of the pirates was Edward Thatch, also known as Blackbeard. He seized a French ship, changed the name to Queen Anne's Revenge, and wreaked havoc on ships off the Southeastern United States coast. In 1718, he was captured and beheaded by the English Royal Navy. Legends persist to this day that Blackbeard buried treasure on the island and marked it with a spike in an old tree, and it is said practiced other nasty pirate-like activities such as beheading his 16th wife and six crew members and burying them in a mass grave on the island. The myth of Blackbeard's treasure has been so persistent that in 1934 a group of explorers were allowed to search the island for 10 days, but were unsuccessful in finding the pirate's loot. Today, artifact and treasure hunting are strictly forbidden.
The U.S. Navy purchased Blackbeard in 1800 for $15,000 to use it as a naval timber reserve. The island's live oak was a superior material for the building of sturdy warships like the Constitution, nicknamed Old Ironsides for its resilient live oak planks that made enemy cannonballs bounce off its sides. The record is spotty, but some of Blackbeard's virgin live oaks were harvested from 1817 to 1818.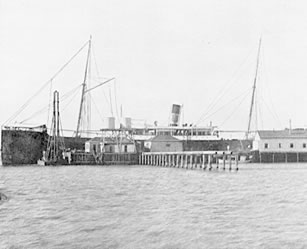 From 1880 to 1912, the U.S. Marine Hospital Service used the island as a quarantine station for yellow fever victims and for disinfecting incoming sea vessels with sulphur gas. The quarantine station had jurisdiction from St. Augustine to Savannah. All incoming ships had to first stop at Blackbeard before continuing on to their destinations. At the south end were a hospital and 12 other quarters, and at the north end were the wharf, cleaning station, crematorium, and other buildings. Not much remains visible from the quarantine station, which was destroyed by a hurricane and tidal wave in 1898 that put the island under several feet of water. However, at the north end of the island, boaters can see ballast stone islands that mark the end of the wharf where ballast stones were removed from ships undergoing disinfection. A brick structure located inland at the northwestern end is the crematorium built in 1904. In the early 1900s, the cause of yellow fever was conclusively identified and subsequent mosquito control measures virtually eradicated the outbreaks that had plagued the coastal colonies since the late seventeenth century and led to the closure of the station in 1912.
During the Spanish-American War from 1898 to 1901, a gun battery was built on the northern end to guard Sapelo Sound, as part of the fortifications ordered by U.S. Congress that produced Fort Screven on Tybee Island and Fort Morgan on Wassaw. A cast-iron carriage that remained on the island was donated to the National Park Service for display at Fort Pulaski National Monument near Savannah.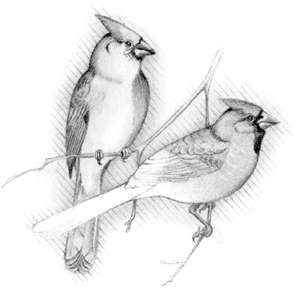 In October 1912, the U.S. Public Health and Marine Hospital Service leased Blackbeard Island to William Brinson of New York for $901.10 to use as a hunting preserve. In 1914, President Woodrow Wilson transferred the property to the Department of Agriculture for a "preserve and breeding ground for native birds" In 1915, Blackbeard Island was reverted back to the Treasury Department. From 1916 to 1922, the Georgia Fish and Game division used the island as a wildlife preserve.
Howard Coffin, the millionaire auto magnate who developed Sapelo and Sea islands, was given custody of the island in 1922. In 1924, Blackbeard Island was transferred back to the Department of Agriculture (Bureau of Biological Survey), as a bird refuge. In 1926, President Calvin Coolidge, by executive order, established Blackbeard Island "for use as a bird refuge and an experiment station for the acclimatization of certain foreign game birds." In 1940, Blackbeard Island was officially named a national wildlife refuge, and assigned to the Department of Agriculture, Bureau of Sport Fisheries and Wildlife, later to be known as the United States Fish and Wildlife Service, Department of the Interior. In 1972, President Richard Nixon designated 3,000-acres of Blackbeard Island as a wilderness area.
In the late 1940s, local and state officials pushed a plan to link Sapelo and Blackbeard islands by a causeway, and transform Blackbeard into a beach resort. Studies were done, but the plan was abandoned because of the $3 million price tag for the causeway was deemed too expensive and the Federal government was unwilling to turn over control of the island.
Directions: Blackbeard Island is reached only by charter boat. Charter a boat from Shellman Fish Camp at Shellman Bluff, phone (912) 832-4331 or launch your own from Barbour River Landing at the termination of GA 131 at Harris Neck Wildlife Refuge.
Activities: Hiking, bird-watching, shelling, fishing, archery hunting, picnicking, nature studies, biking, kayaking. Strictly prohibited are camping, fires, pets, firearms, and collecting of plants, animals, and artifacts. Fishing is a popular activity at the northern ponds. Archery deer hunting is allowed one weekend each year by special permit. Dates and bag limits change each year. For information, contact the Savannah Coastal Refuges Office at (912) 652-4415.
Facilities: Federal dock, exhibit shelter with island map.
Fees: None.
Dates: Open sunrise to sunset 7 days a week. Closed 2 weeks annually for deer hunts in fall and winter. Portions of beach may be closed to prevent disturbance to nesting, wintering, or migrating birds.
Closest town: Darien.
For more information: U.S. Fish & Wildlife Service, Savannah Coastal Refuges, Parkway Business Center, Suite 10, 1000 Business Center Drive, Savannah, GA 31405. Phone (912) 652-4415.
Hiking Blackbeard Island
The northern end features freshwater ponds and climax live oak and palmetto forest. North Trail goes between North Pond and Flag Pond, with a spur to the crematorium at the northern end. Middle Trail follows the eastern side of Flag Pond, and the East Trail follows the eastern edge of the grass savanna. A spur off East Trail leads to the beach. East and Middle Trails lead south to the wildlife refuge headquarters. From the headquarters, a short trail leads to the beach, and two trails, West Wilderness and East Wilderness, loop through the wilderness area of pine and mixed hardwood forest.
Trails: 15 miles of networked trails, 7 miles of beach.
Restaurants in Central McIntosh County
Pelican Point. Belleville. At this restaurant, it is difficult to decide which is more overwhelming: the gorgeous view of the golden Spartina marsh as the sun sets behind Sapelo sound and island, or the outrageous amounts of food that are offered at its buffet. One thing is for sure: you won't go away hungry. Pelican Point is located in Belleville, a traditional fishing village, and was the boyhood home of George M. Troup, who served as a governor and senator of Georgia in the 1820s. The family cemetery is within walking distance of the restaurant and might be a way to burn off some calories. Open for dinner Monday through Saturday at 5:30, Sundays at noon. Live entertainment Wednesdays through Saturdays. Alcohol is served and credit cards are accepted. Belleville is reached by taking Exit 11/58 on Interstate 95. Head east on GA 99 and follow the signs. Moderate. (912) 832-4295.
Altman's Restaurant and Lounge. Eulonia. This is a full menu family restaurant serving breakfast, lunch, and dinner 7 days a week. Lunch specials feature meat and two vegetable options just like your momma used to make, along with many other choices in this friendly roadside restaurant popular with local working men and women. Located near Eulonia at the intersection of GA 99 and US 17 approximately 1 mile east of Exit 11/58 on Interstate 95. Inexpensive. (912) 832-6086.
---
Read and add comments about this page
---
Reader-Contributed Links to the Georgia Coast and Okefenokee Book: