Cumberland Mountain
[Fig. 5(6), Fig. 6] The name comes from England's duke of Cumberland. But this long and narrow mountain in Virginia's southwest corner has a history that goes back much further in time than any English duke. Cumberland Mountain is part of a huge, four-sided block of the earth's crust forced upward in ancient times. Today, it defines the eastern edge of the Appalachian Plateau in Virginia.
Its twin, Pine Mountain [Fig. 5(8), Fig. 8], is 25 miles west, on the other side of the block. The two are mirror images of each other for most of their length. Pine Mountain's steepest slope is on its northwest side, while Cumberland's is on its southeast side. Pine Mountain has exposed limestone on its northwest slope and sandstone on its southeast slope. Cumberland Mountain is just the opposite.
Cumberland Mountain has an extensive limestone cave system on the Virginia side. But one of its most prominent features, Sand Cave [Fig. 6(2)] on the Kentucky side, is sculpted from sandstone. How these mountains were created affects everything from geological formations to the color of hepatica. The flower is a delicate pink in limestone soil on the Virginia side, but it is generally white in sandstone and shales on the Kentucky side.
In springtime, on rocky slopes at higher elevations, stands of Catawba rhododendron (Rhododendron) display stunning purple blossoms. Birds typical of eastern deciduous forests are abundant here: the wood thrush (Hylocichla mustelina), hermit thrush (Hylocichla guttata faxoni), veery (Hylocichla fuscescens), red-eyed vireo (Vireo olivaceus), scarlet tanager (Piranga olivacea), and many varieties of warblers, to name a few.
The southern end of the mountain begins at Cove Lake State Park at Caryville, Tennessee. With one exception—where Big Creek comes through at Ivydell, Tennessee—Cumberland Mountain remains unbroken until it arrives in Virginia. At the Virginia/Tennessee/Kentucky border is Cumberland Gap, carved out in the mountain's infancy by Yellow Creek. Originally, the creek flowed east into the Powell River. For awhile the creek continued to flow east, carving through the new mountain. But Cumberland Mountain rose too fast, and Yellow Creek was diverted westward to the Kentucky side, where it remains today.
Cumberland Mountain continues its journey to the northeast, defining the Virginia/Kentucky border with its ridgeline. On its northern end, the same mountain is called Stone Mountain. Once the Kentucky border veered off to the west, Virginians claimed the rest of the mountain for their own with a different name. The lines of Cumberland's northeast end are more blurred than those of its Pine Mountain twin. What started as Cumberland ends as Stone, gradually losing its identity where the Plateau bulges into Virginia.
Cumberland Gap
[Fig. 7] What a sight it must have been. Standing at the narrow, 2-mile-wide notch, or gap, on Cumberland Mountain, a visitor with lots of time—say, a couple of centuries—would have had the privilege of watching one of America's most unusual animal and human migrations. First it was woodland bison (Bison bison pennsylvania), elk (Cervus canadensis), and white-tailed deer (Odocoileus virginianus) that trampled a trail through this natural doorway to the salt licks and ample food of bluegrass Kentucky beyond the mountain barrier. Bands of Shawnee and Cherokee indians followed the animals to the rich hunting grounds, and sometimes raiding parties followed one another.
So many bleached bones of rival Indian tribes littered the trail from the Potomac River south through Cumberland Gap then north to the Ohio River that the route came to be called Warrior's Path. Then in 1750, white explorers led by Dr. Thomas Walker found this narrow pass through the Appalachian Mountains, of which the Cumberland range is a part. With only primitive transportation, restless colonists along the eastern seaboard had been stymied all along the mountain wall. Also, French settlers and allied tribes of the Iroquois Confederacy made the western frontier beyond the mountains dangerous to explore. Shawnees, distressed at encroachment on their rich Kentucky hunting grounds by white trappers and settlers, became increasingly belligerent.
In 1774, at Point Pleasant, Kentucky, the Shawnees and a confederacy of Delaware, Wyandot, Cayuga, and other Indian tribes led by Cornstalk lost a bloody battle with Virginia settlers and militia. To save their families, the Shawnees gave up rights to their hunting grounds by signing the Treaty of Camp Charlotte in 1774. The 1775 Treaty of Sycamore Shoals ended most troubles with the Iroquois Confederacy. Then Daniel Boone and 30 men marked and cleared the Wilderness Trail through Cumberland Gap into Kentucky.
Hunters began crossing the mountain through the gap, and they were followed by waves of land-hungry immigrants. By the end of the Revolutionary War in 1783, an impressive stream of 12,000 people had crossed into the new territory. The stream became a river, then a torrent. By 1792, the population west of the gap was more than 100,000, and Kentucky was invited to join the Union. As the century came to a close, traffic on the Wilderness Road continued day and night. The curses of oxen drivers and the bawl of cattle mingled with the jingle of horse harnesses and the groans of loaded wagons struggling across Cumberland Gap. By 1800, just 50 years after it was discovered by Walker, the famous gap had funneled more than a third of a million people from the East to the new lands of the West.
Very soon, those headed west were met by thousands of head of cattle, pigs, sheep, and turkeys being driven east through the gap as the first settlers moved their cash crops to coastal markets. Cumberland Gap declined in importance only after easier routes were established in the 1820s and 1830s by dredging canals such as the Erie, Pennsylvania Main Line, and Chesapeake and Ohio.
Cumberland Gap National Historical Park
[Fig. 5(7), Fig. 6, Fig. 7] The National Park Service provides the perfect way to become immersed in the rich human and natural history of Cumberland Mountain. Occupying 20,000 acres of Virginia, Tennessee, and Kentucky, Cumberland Gap National Historical Park straddles the mountain for 20 miles along Virginia's southwest border. No words on a page can demonstrate as well as the view along the historic Wilderness Road (US 58 from the Virginia side) what a formidable barrier this mountain wall presented to the early settlers.
At the visitor center [Fig. 7(15)] on US 25E at Middlesboro, Kentucky, a brochure and trail map are available. Most visitors to the park take the winding mountain road from the visitor center up to Pinnacle Overlook. There they are treated to spectacular views into Virginia, Kentucky, and Tennessee—a panoramic landscape where cascading ridgelines fade from deep blue up close to soft lavender in the distance. In autumn, local bird watchers gather at the Pinnacle. Migrant birds and butterflies use the Cumberland's updrafts to soar or flutter their way to the balmy Gulf states and beyond. Early on an October morning, as many as 50 to 100 hawks and other birds of prey lift off at the gap. The raptors catch a thermal, rising in ascending circles high above, then coasting out of sight on another day's journey to the southwest.
Frequent visitors have come to appreciate the interpretive programs on subjects as varied as meteor showers, autumn hawk migration, and geologic formations. For a summer program called Pioneer Camp, park rangers dress as early pioneers called long hunters. They fire black-powder long rifles, tan hides, and cook stew over an open fire. For children, the park has a program called Kids Explore Cumberland Gap. Children are taught how to use a compass and map, identify birds by sound, and survey a stream by wading in to search for aquatic insects, crayfish, and snails.
One way people appreciate Cumberland Gap National Historical Park is by hiking its 50 miles of trails. The park's best features take time to enjoy. These include the Skylight Cave [Fig. 7(13)], Hensley Settlement [Fig. 6(1)], Sand Cave [Fig. 6(2)], and White Rocks [Fig. 6(4), Fig. 7(4)], not to mention the wildflowers, wildlife, tumbling streams, talus slopes (boulderfields), and scenic views open only to the hiker or horseback rider. On the Virginia side of the mountain, 1.3 miles east of the Kentucky line, a road leads off US 58 to the park's Wilderness Road Campground [Fig. 6(14)], where 160 forested, spacious sites offer privacy. Around the campground are the Virginia pine (Pinus virginiana), dogwood (Cornus florida), yellow poplar (Liriodendron tulipifera), and red maple (Acer rubrum) characteristic of intermediate succession. Severe windstorms around the vulnerable border of this cleared area have blown down the oaks, hickories, and beech typical of the northern hardwood forest that covers most of the mountain.
A mile-long trail from the picnic area adjacent to the campground leads to Skylight Cave [Fig. 7(13)]. The 200-foot-long limestone cavern is safe to explore. One-quarter mile past the cave, this trail intersects the Ridge Trail [Fig. 7(10) Fig. 6(13)].
Directions: The visitor center and road to the Pinnacle Overlook are on US 25E, just east of Middlesboro, KY. The Wilderness Road campground and picnic area are on US 58 in Virginia's southwest tip. From the visitor center, go 3 miles east on US 25E, through the Cumberland Gap Tunnel [Fig. 6(13)] to US 58, and continue 1.3 miles to the campground and picnic area on the left. Continue east on US 58 in Virginia to access trailheads on the park's southeast slope.
Activities: Hiking, including self-guided nature trails and overnight trails. Camping, picnicking, interpretive programs, fishing for children only in Little Yellow Creek (no license required), bicycling, horseback riding, horse camping. Caving in Cudjo's Cave will resume when Cumberland Gap is restored in several years.
Facilities: Visitor center at Middlesboro, KY. Campground with 160 sites on US 58 in Virginia with picnic tables, grills, and paved pull-ins, including some that will accommodate large trailers and RVs (no hookups). Restrooms have hot showers. Four primitive campgrounds on Ridge Trail are accessible by foot only (permit required at visitor center). Amphitheater for seasonal music and craft demonstrations and interpretive programs. Bicycling (.75-mile trail). Horseback riding on many trails (brochure available) and horse camping by permit near Hensley Settlement.
Dates: Open year-round; hours for visitor center and shuttle are seasonal.
Fees: There is no charge for admission or backcountry camping; a fee is charged for camping at the main campground.
Closest town: Middlesboro, KY, is just west of visitor center. Cumberland Gap, TN, is on east side of tunnel.
For more information: Superintendent, Cumberland Gap NHP, Box 1848, Middlesboro, KY 40965. Phone (606) 248-2817.
Hensley Settlement
[Fig. 6(1)] Still standing on a plateau in a remote clearing, high atop Cumberland Mountain, are houses, barns, and fences of several restored farmsteads from the early 1900s. Established by Sherman Hensley in approximately 1904, the little community of about 12 families constructed buildings from hand-hewn chestnut logs and topped them with shake roofs. Isolated from civilization, community members survived through their own cunning and skill.
Hundreds of people assemble at the Hensley Settlement on a Saturday night around August 12 each year for a program called Shooting Star Spectacular. The evening is set to coincide with the literally stellar performance of the Perseid Meteor Shower, an annual heavenly phenomenon. On this occasion, private vehicles are allowed on the road to the Hensley Settlement. The clearing is located along the Ridge Trail 12 miles from the Pinnacle and just west of Chadwell Gap [Fig. 7(7)] at 3,358 feet. Shuttles, when they are running, offer an easy journey along the Shillalah Creek Trail [Fig. 7(5)] from the Kentucky side of Cumberland Mountain to the settlement.
Dates: If funded, open June—mid-Aug.
Fees: A fee is charged for the shuttle.
Cudjo's Cave
[Fig. 6(11)] Temporarily closed to tourism, this cave is located on the Virginia side of the gap on a portion of US 25E no longer in use since the completion of the tunnel through the mountain in 1996. Rising from the cave's limestone floor is the largest known stalagmite—a giant that brings to mind California's sequoias.
Left to a consistently cool silence punctuated only by slow limestone drips are several species of bats. Unimpressed by Cudjo's monstrous stalagmite, these nocturnal mammals spend much of their lives suspended upside-down among the stalactites of the cave ceiling. Included is the endangered Indiana bat (Myotis sodalis).
When the gap is restored to resemble the Wilderness Road as it was in the late 1700s, wild cave expeditions will begin. The path will be lighted from lanterns attached to cavers' heads rather than from the colored lights that wash the walls of commercial caves.
Sand Cave
[Fig. 6(2)] This giant overhang of sandstone (40 to 80 feet high and approximately 150 feet wide) is easily the most outstanding geological feature in the park. Sand Cave, carved by the weathering effects of wind and rain, is an example of "headward erosion." In another few million years the park superintendent predicts there will be "a jim-dandy arch." Headward erosion may take its time, but the result will be an impressive natural tunnel.
The cave, located on the Kentucky side of Cumberland Mountain ridge, is a carrot on a stick to hikers along the Ridge Trail. The trail to the cave leads off the Ridge Trail 16 miles northeast of the Pinnacle Overlook. Sand Cave is also accessible by a strenuous climb up the Ewing Trail at the park's east end. This route is 8 miles round-trip. But timing a trek to coincide with spring wildflowers will double the reward for a hiker's effort.
Hiking Trails at Cumberland Gap National Historical Park
Fifty miles of well-maintained hiking trails provide the best opportunity to become familiar with Cumberland Mountain. These trails range from short, paved paths accessing overlooks to rugged climbs over sandstone boulders as big as houses. Skylight Cave [Fig. 7(13)], Sand Cave [Fig. 6(2)], and White Rocks [Fig. 6(4), Fig. 7(4)] are accessible by trail spurs off the main Ridge Trail [Fig. 7(10)].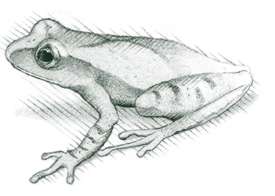 At present, biking is allowed only on the .75-mile trail at the visitor center [Fig. 7(15)] and on the old highway through the gap, until restoration begins. Construction of a multiuse trail will add variety for mountain bikers in the near future. Around the campground, the park service has added wood chips to the natural forest floor of the hiking trails. Trails are not blazed, but are easy to follow, with handrails and bridges along the way.
Though mountainous and strenuous at times, the park trails are not difficult, except for the Chadwell Gap Trail [Fig. 7(8)]. Allow yourself extra time to rest along this 1.5-mile steep ascent up the south slope of Cumberland Mountain. From the trailhead at VA 688 north of Caylor, you'll climb to 3,385 feet at the summit. Also, the last 2 miles of the 5-mile Gibson Gap Trail [Fig. 7(14)] are moderately strenuous, as it winds its way from the main campground up to the backcountry campground at Gibson Gap [Fig. 7(11)].
Spring wildflowers are especially picturesque on the Virginia side of the mountain along the short Skylight Cave Trail [Fig. 7(13)], the 5-mile Gibson Gap Trail [Fig. 7(14)], and the 4-mile Ewing Trail [Fig. 6(5)]. On the Kentucky side, the Sugar Run Trail [Fig. 7(12)] supports a hemlock and rhododendron forest, growing in soil left from the Pennsylvanian deposits. Look for tiny fossils embedded in rocks in the higher elevations, especially at the top of the Ewing Trail.
Park officials advise not to hike this wild area alone. Watch your footing near cliffs and rock outcroppings. Plan for the possibility that fires may be prohibited in the backcountry during dry spells. Carry an alternative fuel source. Backcountry camping is allowed (by permit from the visitor center) at four areas along the Ridge Trail [Fig. 6(3)]—Gibson Gap [Fig. 7(11)], Chadwell Gap [Fig. 7(7)], Martin's Fork [Fig. 7(3)], and White Rocks [Fig. 6(4), Fig. 7(4)]. Pit toilets are the only improvements. Camping outside these areas is not allowed. A one-room primitive cabin with fireplace and six bunks at Martin's Fork (near the Hensley Settlement) also requires a permit.
Ridge Trail. [Fig. 6(3)] This moderate trail on the Virginia/Kentucky line along Cumberland Mountain ridge starts at Pinnacle Overlook and runs 16.6 miles east to White Rocks. It connects to all major park trails and to four primitive backcountry campgrounds (permit required). It leads 11.7 miles from the Pinnacle to the Hensley Settlement [Fig. 6(1)]. Other side trips from the Ridge Trail include Skylight Cave, Sand Cave, and White Rocks.
Trail: 16.6-mile linear path along Cumberland Mountain ridge, accessible from the Pinnacle Overlook and by other trails at both ends.
Elevation: 2,440 feet at Pinnacle Overlook to 3,513 feet just west of White Rocks.
Degree of difficulty: Moderate, with many ups and downs.
Surface: Natural forest floor and rock.
Ewing Trail. [Fig. 6(5)] On the shortest but steepest path to Sand Cave and White Rocks the payoffs are many, especially in the spring. Hikers who take time and smell the flowers along the switchbacks will not be disappointed. Explorers should also look for painted trillium (Trillium undulatum), bloodroot (Sanguinaria canadensis), hepatica of varying hues, spring beauty (Claytonia virginica), and large patches of nodding trillium (Trillium cernuum). Rocks at the top of Ewing Trail provide the best opportunity in the park for discovering embedded fossils of ancient marine shellfish. To get to the trailhead at Civic Park [Fig. 7(9)], go east on US 58 from Wilderness Road campground and picnic area 12 miles. At Ewing, go left (north) on VA 724 1 mile to Civic Park.
Trail: 3.8-mile ascent to Ridge Trail.
Elevation: From 1,550 feet at Civic Parking Lot on VA 724 to 3,500 feet at junction with Ridge Trail.
Degree of difficulty: Moderate, with steep areas and several switchbacks.
Surface: Natural forest floor and rock.
White Rocks Trail and White Rocks. [Fig. 6(4), Fig. 7(4)] For pure scenic enjoyment, take this 1-mile cutoff from the Ewing Trail, across the Ridge Trail, to White Rocks and White Rocks backcountry campground. The path is not difficult once it intersects with the Ridge Trail. Cross it to get to the campground, or go east .5 mile on the Ridge Trail to see the 600-foot-high sheer cliffs that are the White Rocks.
From the lookout at 3,500 feet, the views of Harlan County, Kentucky, on one side and Lee County, Virginia, on the other are spectacular. But visitors who spend a bit of time examining the rocks up close will find quartz pebbles embedded in limestone which tell a strange story. There are deeper areas of limestone and shales, below younger, more shallow layers of Pennsylvanian sandstone. At these high elevations, it is overwhelming to think of the lap of oceans that deposited these layers more than 290 million years ago and ponder the upheaval that brought the deposits to these heights.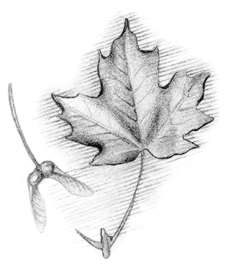 White Rocks, prominent from the Wilderness Road in Virginia, served as a marker for early travelers in the valley below as they labored west toward Cumberland Gap. When the cliffs came into view atop Cumberland Mountain, shining in the afternoon sunlight, travelers knew they had one more day to Gibson Station. There they would assemble in large groups for protection against Indians during the treacherous journey through the gap.
Trail: 1-mile trail from Ewing Trail to White Rocks, intersecting Ridge Trail.
Elevation: 3,500 feet at highest point.
Difficulty: Difficult from Ewing Trail up to Ridge Trail, moderate from Ridge Trail to White Rocks.
Surface: Natural forest floor and rock.
The Cumberland Gap Tunnel
[Fig. 6(13)] Imagine the relief of pioneers, had they discovered such a wonder. A modern, four-lane highway through the mountain. Completed in 1996, this pair of two-lane tunnels opened to carry travelers under instead of over the gap that has seen so much history. The massive engineering project of carving twin tunnels through nearly 1 mile of solid rock was a joint effort by the National Park Service and the Federal Highway Administration. Layers of sandstone, shale, limestone, and chert laid down through millennia were drilled, analyzed, exposed with pilot tunnels, excavated, blasted, supported, and waterproofed in preparation for the new highway. Begun in 1985, the project took 10 years before autos could use it.
The old portion of US 25E above the tunnel is abandoned today. The Park Service intends eventually to restore the Wilderness Road through the gap to give visitors an appreciation of the path early pioneers used in the late 1700s. Meanwhile, the road that felt the march of history is quiet—left again to birdsong, the tinkle of tiny mountain rills, and the pale wash of moonlight on Cumberland Mountain.
Cumberland Gap Tours
A tour bus operating twice daily picks up visitors at motels, bed and breakfasts, or restaurants for two- or three-hour tours of the Cumberland Gap area. Guide Tom Shattuck is a Daniel Boone fan, and has written a Cumberland Gap guidebook.
Other half-day or full-day offerings include a Wilderness Road Adventure Tour, Great Smoky Mountains Tour (Dollywood, Pigeon Forge, and Gatlinburg), and Big Stone Gap Tour (Trail of the Lonesome Pine outdoor drama, coal museum, and Southwest Virginia Museum). Tours are flexible and can be adjusted to suit individual desires. Service area includes Middlesboro, Kentucky, Pineville, Kentucky, and Cumberland Gap, Tennessee. The service is approved by the Department of Transportation and Interstate Commerce Commission.
Dates: Open year-round.
Fees: A fee is charged for the gap tour.
For more information: Wilderness Road Tours, 224 Greenwood Road, Middlesboro, KY 40965. Phone (606) 248-2626.
Tennessee Valley Divide
Rain falling on the Virginia side of Cumberland Mountain will eventually end up in the Tennessee River. Rain that falls on the Kentucky side winds its way to the Cumberland River. Both rivers are heavily controlled with dams, but the Tennessee River, under the management of the Tennessee Valley Authority, has achieved fame as one of the most managed river valleys in the world. The imaginary line marking the separation of the Tennessee River watershed from others is called the Tennessee Valley Divide. The beginnings of river watersheds don't always follow boundaries between states as the Tennessee Valley Divide does here along Cumberland Mountain. For watershed management, however, it's convenient when they do.
Virginia's Dickenson County, for instance, also borders Kentucky, a bit farther to the north. But the divide runs along the east side of Dickenson instead of the west. Water in Dickenson County flows west into Kentucky and north into the Ohio River instead of south into Tennessee. A mother in Cincinnati, Ohio, gives her child a glass of water at bedtime. The mother has a vested interest in what happens to that water on Fryingpan Creek in Dickenson County, hundreds of miles away in Virginia.
Karlan State Park
[Fig. 6(12)] Visitors will enjoy a stroll beneath century-old ash and maple trees on the grounds of one of Virginia's newest state parks. In 1993, the state purchased 200 acres that were part of an old farm originally owned by Robert M. Ely. Several of Ely's descendants lived in a mansion that still stands on the property. The mansion was constructed in the late 1870s and renovated several times in the 1900s. It stands empty now and closed to the public, awaiting restoration work. (The mansion may be rented for weddings or other functions.) The grounds, however, are open for picnicking and exploration. The rolling countryside and woodlands at Karlan offer tempting subjects for photography in any season.
Along a wooded path in spring, hikers may find columbine (Aquilegia) with its nodding red and yellow blossoms, and hear the plaintive, gentle call of bluebirds from an adjacent field. Bobwhite quail (Colinus virginianus) call their own names from the hedgerows.
Another delicate, nodding plant—spotted wintergreen (Chimaphila maculata)—emerges in dry woods here and displays its white blooms in summer. White-tailed deer quietly appear at the edge of woods at dusk to browse the open fields. In autumn, the great variety of plants and trees of Karlan turn yellow, red, gold, and rust. The sheer cliffs of White Rocks gleam at their 3,500-foot perch atop Cumberland Mountain in the background. Blue jays (Cyanocitta cristata), quiet and secretive in the early summer nesting season, now gather in raucous gangs. A great horned owl (Bubo virginianus), attempting to sleep out the day high in one of the old maples, finds itself the target of the blue jays' restless excitement. A snowy winter day is also a lovely time to visit this old farm, when the bright red of a cardinal (Cardinalis cardinalis) huddled against the cold in a dark evergreen has its own wild appeal.
A self-guided loop trail leading to Cave Hill on park property is under construction. The trail will explain the history of the park, which was on the Wilderness Road explored by Daniel Boone. Vegetation and geology of the area will also be featured. (Karlan sits at the eastern edge of the Appalachian Plateau in a transition karst zone, full of limestone caves and sink holes.) The trailhead is located on the east side of 690, about .75 mile north of US 58. The old L&N (Louisville and Nashville) Railroad splits Karlan in half. Visitors can hike, bike, or ride horses on the easy Wilderness Road Trail that has replaced the railroad.
Directions: From Cumberland Gap at the junction of US 25E and US 58, go 7 miles east on US 58. Park is on left. Or, from Ewing in Lee County, go west 4 miles on US 58, and turn right into park just past second junction with VA 690 (both junctions on right side, as VA 690 makes a loop).
Activities: Hiking, biking, horseback riding, picnicking.
Facilities: Hiking/biking/equestrian trail, picnic tables, self-guided loop trail. Plans include a village, refurbished mansion, and visitor center.
Dates: Open year-round.
Fees: None.
Closest town: Ewing, 4 miles east.
For more information: Karlan State Park, Route 2, Box 78, Ewing, VA 24248. Phone (540) 445-3065.
Wilderness Road Trail
[Fig. 6(14)] The Virginia Department of Transportation (VDOT) purchased the old L&N (Louisville and Nashville) railroad bed in the southwest tip of Lee County for possible use when US 58 was widened to four lanes. Now, in cooperation with local jurisdictions, VDOT is turning the railroad bed into a trail for those who would like to hike, bike, or ride horseback on the same path the early settlers took on their way to Cumberland Gap. Ten miles have been completed so far.
The trailhead on the eastern end is at a parking lot on the north side of US 58, 3 miles west of Ewing. The wide, easy path heads westward, through Karlan State Park [Fig. 6(12)]. Then it passes Gibson Station, once the assembly point for pioneers preparing to cross through Cumberland Gap on their way west to the bluegrass of Kentucky. On the west end, the trail leaves the railroad bed and the grade becomes steeper as it ascends to its temporary end at the Wilderness Road Campground of Cumberland Gap National Historical Park. West of the packed gravel trail toward the gap, the trail passes through open farmland and woodlands and crosses small tributaries of Indian Creek. VDOT built sturdy bridges across streams and developed access to streams for watering horses. Instead of rumbling trains of the past, the bubbly voice of the wood thrush, the cooing of the mourning dove, and the sharp bark of a gray fox fill the air.
Black-eyed susan (Rudbekia hirta) and Queen Anne's lace (Daucus carota) sway among the trail-side grasses on a summer afternoon. Other sites along the trail could include a groundhog (Marmota monax) munching clover near his burrow or a red-eft, the subadult stage of the red-spotted newt (Notophthalmus viridescens). This is prime territory for the rusty-yellow eastern fox squirrel (Sciurus niger), a rather large squirrel found in the woodlands. To the north is the steep, south-facing slope of Cumberland Mountain that dictated the path this railroad and the Wilderness Road took.
Plans are to involve Tennessee and Virginia localities in extending the trail along the old railroad bed at both ends. On the southwest end, the Wilderness Road Trail will follow the old train route south into Claiborne County, Tennessee. The present path that leads away from the railroad bed, ending in the National Historical Park campground, will become a spur of the extended trail. Also, VDOT has plans for wildflower plantings and plans for an asphalt surface for hikers and bikers on one side of the path, leaving the other side for horses.
Trail: 10-mile linear path with plans to extend both ends along old railroad bed.
Elevation: 1,200 to 1,300 feet with no more than 10 percent grade except at temporary west end where trail rises to about 1,400 feet.
Degree of difficulty: Easy, with some steep sections on temporary west end.
Surface: Packed fine gravel.
Directions: East-end trailhead at parking lot in Caylor on north side of Route 58 near the middle intersection (there are 3 intersections of Route 684 and Route 58), next to Wheeler's store, 3 miles west of Ewing in Lee County. West-end trailhead in Gibson Station on north side of Route 58, .25 mile west of the intersection of Route 693 and Route 58. There is also a trailhead at Wilderness Road Campground at Cumberland Gap National Historical Park. Campground is on US 25E in southwestern tip of Lee County, 1.3 miles east of junction with US 58. Access also available where railroad bed comes through Karlan State Park, about 4 miles west of Ewing.
For more information: Jonesville Residency Office, VDOT, PO Box 704, Jonesville, VA 24263. Phone (540) 346-1911.
---
Read and add comments about this page
---
Reader-Contributed Links to the Virginia Mountains Book: