Little Cumberland Island
[Fig. 22] At the north tip of Cumberland Island is Little Cumberland Island, a 2,400-acre tract that is separated from the big island by Christmas and Brockington creeks. Though part of the Cumberland Island National Seashore, Little Cumberland Island is privately owned and not open to visitors without an invitation. With 1,600 acres of uplands, this Holocene island is larger than Sea Island, but has less beach with approximately 2.5 miles of sand. There are 100, 2-acre lots where development is allowed, but only 36 homes have been built. Little Cumberland has monitored sea turtle nesting since 1964, longer than any other island on the Georgia coast. Unfortunately, the island has seen drastically reduced numbers of turtle nests, declining from an average of 151 in the 1970s to an average of 44 in the last 10 years, for reasons that are not entirely clear to scientists.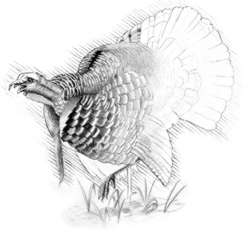 Little Cumberland Island and the historic communities known as the Settlement and High Point located just across the creek on Big Cumberland form the north end. This area has a separate history from the south end because the two were located 18 miles away from each other. The northenders' commercial and social activities were influenced by their proximity to St. Simons and Brunswick, while the southenders were influenced by the settlements of St. Marys and Fernandina.
Most interesting on Little Cumberland Island is the Little Cumberland Lighthouse, the southernmost beacon on the Georgia coast. Owned and maintained by the Little Cumberland Island Association, the 60-foot-tall lighthouse, 22 feet at the base tapering to 11 feet at the top, began operation in June of 1838. The light featured a stationary lantern that contained 14 lamps. Also known as the St. Andrews Lighthouse, it was improved in 1867 with a third order Fresnel lens. In 1873, imperiled by the encroaching Atlantic, the base was fortified by a brick wall and oyster shells. In 1915, the Lighthouse Service deactivated the lighthouse.
For more information: Little Cumberland Island Association, PO Box 3127, Jekyll Island, GA 31527.
---
Read and add comments about this page
---
Reader-Contributed Links to the Georgia Coast and Okefenokee Book: